Are the ghosts real, or are they the imaginings of the young governess sent alone to Bly Mansion to tend two "spirited" children?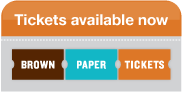 Jeffrey Hatcher's adaptation of this Henry James classic highlights the psychological suspense by calling for just two actors: one to play the governess, the other to play multiple characters whose stories swirl alternative facts inside the novice governess's head. She is warned, she doubts herself. Can we trust ourselves? Come and share in one character's search for truth.
Six performances at the Victorian-style Historic Wesley Center, with start times to enhance the Gothic chill.
Directed by Kristin Halsey. With Kayla Dvorak Feld and Edwin Strout.
Kayla Dvorak Feld
Edwin Strout
Buy tickets for "The Turn of the Screw"
Dates
May 4, 5, 6 & 11, 12, 13, 2017
Times
Notice the different starting times:
Thursdays and Fridays, 8 p.m.
Saturdays, 9 p.m.
Venue
Historic Wesley Center, 101 E. Grant Street, Minneapolis MN 55403 (MAP)