Are the ghosts real, or are they the imaginings of the young governess sent alone to Bly Mansion to tend two "spirited" children?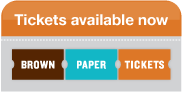 ONLINE TICKET SALES ARE CLOSED, BUT TICKETS ARE AVAILABLE AT THE DOOR!
Jeffrey Hatcher's adaptation of this Henry James classic highlights the psychological suspense by calling for just two actors: one to play the governess, the other to play multiple characters whose stories swirl alternative facts inside the novice governess's head. She is warned, she doubts herself. Can we trust ourselves? Come and share in one character's search for truth.
Six performances at the Victorian-style Historic Wesley Center, with start times to enhance the Gothic chill. (But see below for additional programming.)
Directed by Kristin Halsey. With Kayla Dvorak Feld and Edwin Strout.
Kayla Dvorak Feld
Edwin Strout
Buy tickets for "The Turn of the Screw"
Dates
May 4, 5, 6 & 11, 12, 13, 2017
Times
Notice the different starting times:
Thursdays and Fridays, 8 p.m.
Saturdays, 9 p.m.
Venue
Historic Wesley Center, 101 E. Grant Street, Minneapolis MN 55403 (MAP)
Additional Programming
This play is based on a famous novella by Henry James, and we've got just the thing for you to add to your evening at the theatre. Come half an hour before performance time and hear Dr. Ed Griffin, professor of English (emeritus) at the U of Minnesota, give a 15-minute introduction that will
alert you to things to look for;
highlight differences between the original and this adaptation;
NOT give away the end!
That's half an hour before performance time to get a heads up on this most interesting of stories.
$5 Parking (Cash Only)
Vouchers available from Wesley Center staff let you park in the Loring Parking Ramp (1330 Nicollet Mall) for just $5.
After you've parked in the ramp and found your way to the Wesley Center, look for the staff person selling vouchers in the box office and concessions area. Then, after the play, simply pay the ramp with your voucher. Easy!